Limited Edition Body Butter
5 Star Pain Salve
Limited Edition Body Butter
Sporks
Jewelry Magick
Potion Bottles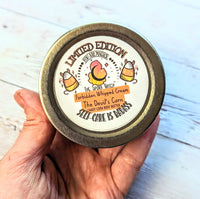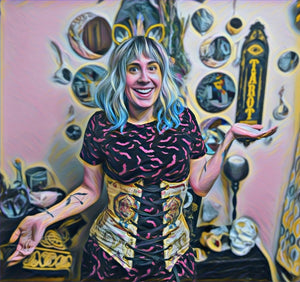 About The Spork Witch
Hello and welcome to my shop! I absolutely love what I get to do in my life! Empowering and helping others heal has always been my mission in life. I am an autistic, chronically ill, witchy artist and I have found so much healing with art.
I seek to help others find their power and self love, therefore hopefully helping the world, one person at a time. I find value in honesty, integrity and a community outlook. All my crystals are responsibly sourced and I place value in positive customer service.
I have 3 cats, twins and an amazing community surrounding me. Aside from art, I love reading tarot, teaching trauma healing classes and finding out who I really am, one day at a time.
I was born with Elhers Danlos Syndrome, which means my connective tissue has issues holding my joints securely. A spoonie is a chronically ill person, but check out my blog for why I named myself The Spork Witch.
Thank you for the support of my little shop and keep empowering each other! It's up to us to lift each other up!